* This program will not be recruiting for the 2018-2019 year.
PROGRAM FEATURES
Work as a member of the Loma Linda University Medical Center Transitions of Care team.

Provide medication reconciliation and patient education for high risk inpatients.

Network with patients post-discharge to promote adherence to medication regimens.

Serve as a preceptor for PGY1 pharmacy residents and pharmacy students.  Opportunity to earn a teaching certificate which includes a formal lecture at the Loma Linda University School of Pharmacy exists.
RESIDENCY GOALS AND RESPONSIBILITIES
To understand the role of a transitions of care pharmacist and gain the knowledge, skills, and attitude essential for providing effective transitional care services.
To assist the health care team by providing transitional care services and fostering the "whole" patient care approach in order to effect and sustain positive clinical outcomes, prevent unnecessary readmissions, and improve patient quality of life.
To improve verbal and written communications skills, including the ability to elicit patient information valuable to the care of the patient.
To work independently as well as assist in the education and training of pharmacy students and PGY1 residents.
To support projects/programs aimed at improving transitional care services.
To complete a major research project and present at the ASHP Midyear Meeting and Western States Conference.
To document and report outcomes from transitional care activities in order to validate the need for program expansion.
To assist in the continuing development of the Transitions of Care Program.
Participate in community service events with the student professional organizations.
TEACHING CERTIFICATE PROGRAM
Residents  enrolled  into  the  program  will  have  the  option  to  be included in the Loma Linda University School of Pharmacy Teaching Certificate Program. The goal of the program is to provide participants the experience and guidance necessary to understand   and   apply   current   educational   issues   in   pharmacy education.    In order to earn the certificate, each participant must meet the following requirements:
Attend the teaching seminars 
Give two hours of didactic lecture in the Neurology and/or Psychiatry course
Develop and lead case discussions in the Neurology and/or Psychiatry course
Give one hour of accredited continuing education to pharmacists
Give one in-service
Present one poster at a professional meeting
Develop a teaching dossier
CONTACT INFORMATION
Hoang-Oanh Tran, Pharm.D.
Director, PGY2 Transitions of Care Residency Program
Clinical Pharmacy Specialist, Transitions of Care
Loma Linda University Medical Center
(909) 558-4000, ext 87264
hotran@llu.edu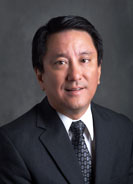 Norman Hamada, Pharm.D.
Director, PGY1 Pharmacy Residency Program
Director of Clinical Pharmacy Services
Loma Linda University Medical Center
(909) 558-4000, ext 47386
nhamada@llu.edu