Join us for our virtual PGY1 Pharmacy Residency Open House!
December 16th, 2020 at 6 p.m.
Meet our Residency Program Director and current residents
To sign up for our virtual open house and learn about our residency program, register here.
PROGRAM FEATURES
The Loma Linda University PGY1 Pharmacy Residency Program is fully accredited by the American Society of Health-System Pharmacists (ASHP).  
The residents will develop the knowledge, attitude, and skills necessary to become an advanced pharmaceutical care practitioner.  The program is structured to suit the individual needs of the resident and to provide an environment of quality training and pharmaceutical care. 
The PGY1 program offers residents more than a dozen choices for their five elective learning experiences.  With experiences such as pediatrics, oncology, transplant, and emergency medicine, Loma Linda University is able to provide the resident with an engaging and diverse year of clinical experiences.  
With a growing number of PGY2 programs, Loma Linda University is dedicated to the necessary training of competent, clinical pharmacists in specialized areas.   
PHARMACY RESIDENCY GOALS
Provide personalized pharmaceutical care services to promote ethical, caring, and patient focused outcomes in all settings
Function competently and in partnership with other providers 
Enhance proficiency in written and verbal communication skills
Enhance time management, organizational, and management skills to fulfill both academic and clinical practice requirements
Develop leadership skills
Provide appropriate consultation
Prepare and deliver effective lectures to pharmacy students and other health care professionals
Complete a formal research project 
RESIDENT RESPONSIBILITIES
Patient care related activities such as rounding, patient chart reviews, and providing drug information
Reporting at Pharmacy and Therapeutics Committee
Adverse Drug Reaction Reporting at the Medication Safety Subcommittee
Presentations such as journal clubs and in-services
Completion of Teaching Certificate Program
Participation with student professional organizations
Presenting formulary monographs and drug usage evaluations at the Formulary Utilization Subcommittee
Completion of a formal research project
Participate in community service events with the student professional organizations 
Give one hour of accredited continuing education to pharmacists
TEACHING CERTIFICATE PROGRAM
Residents enrolled in the PGY1 Program will participate in the Loma Linda University School of Pharmacy Teaching Certificate Program. The goal of the program is to provide participants the experience and guidance necessary to understand and apply current educational issues in pharmacy education.  In order to earn the certificate, each participant must meet the following requirements:
Attend the teaching seminars
Give a minimum of one didactic lecture (1 hr minimum)
Engage in a longitudinal teaching experience in the PY3 curriculum which includes developing and leading case discussions
Develop a teaching dossier
Co-precept an Advanced Pharmacy Practice Experience (APPE) or Introductory Pharmacy Practice Experience (IPPE), if assigned
Develop a written statement of teaching philosophy
REQUIRED CORE ROTATIONS 
Internal Medicine
Hospital Practice
Administration 
ELECTIVE LEARNING EXPERIENCES 
Academia
Adult oncology, inpatient and outpatient
Ambulatory care
Ambulatory care, anticoagulation
Ambulatory care, cardiology
Ambulatory care, dialysis/chronic kidney disease
Ambulatory care, family medicine/travel health
Ambulatory care, general organ transplant
Ambulatory care, neurology/psychiatry
Ambulatory care, VA Loma Linda
Cardiac ICU
Cardiac transplant
Critical Care
Emergency medicine
Family Medicine, inpatient
General pediatrics 
Infectious disease
Infectious disease, pediatric
Informatics
Investigational drug
Medical ICU
Medication safety
Neonatal ICU
Nutrition
Pediatric ICU
Pediatric oncology, inpatient and outpatient
Psychiatry
Solid organ transplant, inpatient and outpatient
Surgical ICU
Transitions of care
Transplant, bone marrow
Transplant, general inpatient
CONTACT INFORMATION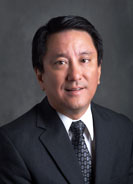 Norm Hamada, Pharm.D
Director, PGY1 Pharmacy Residency Program
Director of Clinical Pharmacy Services
Loma Linda University Medical Center
11223 Campus Street
Loma Linda, CA 92350
Phone: (909) 558-4000 x47386
Email: nhamada@llu.edu

Caroline Sierra, Pharm.D., BCPPS
Pharmacy Residency Program Coordinator
Assistant Professor
Loma Linda University School of Pharmacy
Shryock Hall
Loma Linda, CA 92350
Phone: (909) 558-7535
Email: csierra@llu.edu
SCHOOL OF PHARMACY ADDRESS
Loma Linda University School of Pharmacy
Shryock Hall
Loma Linda, CA 92350
Phone: (909) 558-1300