PROGRAM FOCUS
Community Practice with the emphasis in Specialty Pharmacy Services
PROGRAM FEATURES
ASHP Candidate Status
The resident will develop the knowledge, attitude, and skills necessary to become an advanced pharmaceutical care practitioner, with specialized training in specialty pharmacy. The program is structured to suit the individual needs of the resident and to provide an environment of quality training and pharmaceutical care
The PGY1 program offers residents a variety of choices for elective rotations, providing for an engaging and diverse year of learning experiences
With a wide array of PGY2 programs, there is an enhanced opportunity for subsequent postgraduate training
PROGRAM GOALS
Provide personalized pharmaceutical care services to promote ethical, caring, and patient focused outcomes in the community pharmacy setting
Function competently and in partnership with other providers
Enhance proficiency in written and verbal communication
Cultivate organizational and management skills to fulfill both academic and clinical practice requirements
Develop leadership skills
Provide appropriate consultation
Gain meaningful experience in the academic environment
Become competent in healthcare-related research
RESIDENT RESPONSIBILITIES
Patient care related activities such as medication therapy management, face-to-face patient interaction in ambulatory clinics
Adverse Drug Reaction, Clinical Intervention and Proactive Risk Assessment reporting
Completion of all residency goals as Achieved in PharmAcademic
Completion of Teaching Certificate Program
Mentorship for student professional organizations
Education presentations for various healthcare providers
Completion of a formal research project, including a written manuscript and presentation at Western States Conference, or comparable national/local setting
Completion of staffing requirement at the specialty pharmacy
Provide immunizations at LLUH affiliated health clinic
TEACHING CERTIFICATE PROGRAM
Residents will participate in the Loma Linda University School of Pharmacy Teaching Certificate Program. The goal of the program is to provide participants the experience and guidance necessary to understand and apply current strategies in pharmacy education. In order to earn the certificate, each participant must meet the following requirements:
Attend the teaching seminars
Teach a minimum of one didactic lecture (one hour minimum)
Engage in a longitudinal teaching experience in the PY3 curriculum which includes developing and leading case discussions
Deliver one in-service to multi-disciplinary team
Present one poster at a professional meeting
Develop a teaching dossier
In addition, the resident will give one hour of accredited education to pharmacists.
REQUIRED LEARNING EXPERIENCES
Hematology/Oncology I, II
Pharmacy Administration & Leadership
Specialty Pharmacy Operations
Infectious Diseases
Inflammatory Diseases
Preventative Medicine & Community Outreach
Medication Therapy Management (MTM)
ELECTIVE LEARNING EXPERIENCES
Stem Cell Transplant
Pediatric Oncology Clinic
Contact Information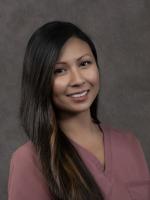 PGY1 Community-Based Program Director
Clinical Pharmacy Specialist
Specialty Pharmacy Services
Phone: 909-558-4000, ext 58188
Email: litpham@llu.edu
Director of Pharmacy
Specialty Pharmacy Services
Phone: 909-558-4705
Email: lagunther@llu.edu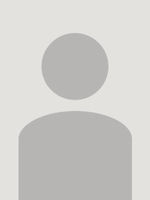 Pharmacy Residency Program Coordinator
Clinical Pharmacist
Specialty Pharmacy Services
Phone: 909-558-4000, ext 52478
Email: rhuntsman@llu.edu