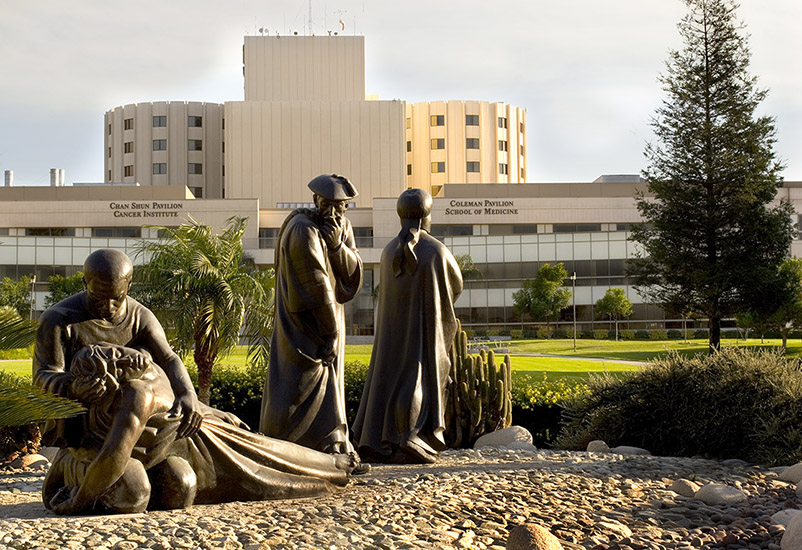 Our Mission
The mission of the Loma Linda University School of Pharmacy is to continue the teaching and healing ministry of Jesus Christ by:
Educating competent, caring pharmacists who will serve as integral members of the health care team;
Expanding through research the development of therapeutic regimens that will advance the knowledge and technology available for the treatment of disease;
Providing high-quality pharmaceutical care to all those within the global sphere of influence of Loma Linda University.
The School of Pharmacy is committed to the education of pharmacists of the highest ethical and professional standards to deliver competent and compassionate pharmaceutical care. A diverse and dynamic educational environment produces students who are practitioners, health professionals, and providers of humanitarian service to a global community. Graduates will be dedicated to lifelong learning; developing new knowledge; advancing standards of practice; and integrating physical, mental, social, and spiritual dimensions of health.
Our Values - 'J-Chiefs'
The School of Pharmacy centers its academic and co-curricular activities around seven values. These are:
Justice - The commitment to equality and to treat others fairly, renouncing all forms of unfair discrimination. The God of the Bible is One who calls people continually to justice. According to the prophets, religious faith could be genuine only when it led the believers to "seek justice, rescue the oppressed, defend the orphans, [and] plead for the widow."

Compassion - The sympathetic willingness to be engaged with the needs and sufferings of others. Among the most memorable depictions of compassion in Scripture is the story of the Good Samaritan, which Loma Linda University has taken as a central symbol of our work.

Humility - The willingness to serve others in a sacrificial manner, and the self-respect that renounces haughtiness or arrogance.

Integrity - The quality of living a unified life in which one's convictions are well-considered and match one's actions. Integrity encompasses honesty, authenticity, and trustworthiness.

Excellence - The commitment to exceed minimum standards and expectations.

Freedom - The competency and privilege to make informed and accountable choices and to respect the freedom of others. God has called us not to slavery but to freedom.

Purity/Self-control - The commitment to be morally upright and moderate in all things, with complete control over one's emotions, desires, and actions.
Our Goals
The goals of the Loma Linda University School of Pharmacy are to:
Provide pharmaceutical care in a global community.
Expand and disseminate pharmaceutical knowledge through research and scholarly activities.
Promote integrity and high ethical standards in conjunction with empathic attitudes that contribute to the well-being of patients and society.
Engender and nurture the desire to serve mankind.
Create an educational environment supportive of diverse populations and learning styles.
Demonstrate pharmacy leadership within the University and the region.
Encourage cultivation of self-education habits that foster lifelong learning.
Instill positive personal health lifestyles that promote wholeness, wellness, and spiritual values.
Incorporate educational techniques and technologies that best serve student learning.
Promote responsible management of health care resources and the environment.
Strategic Plan
Loma Linda University School of Pharmacy Strategic Plan (2015-2020), May 2017 edition