Pharmacy Fellowship Program General Information - Infectious Diseases
The Infectious Diseases Pharmacy Fellowship is a 24-month program designed to provide the fellow with both clinical and research experiences in infectious diseases. The first year will have a clinical focus on adult inpatient general and transplant infectious diseases. Training will also include longitudinal experiences in hospital-wide antibiotic stewardship, pharmacokinetic monitoring, and electives. The second year will have a strong research emphasis. Fellows will have experiences in study design, IRB submission, data collection, and manuscript preparation. Opportunities for laboratory-based antimicrobial research will be offered. The goal of our program is to prepare the fellow to pursue a career in academia and clinical practice.
INFECTIOUS DISEASES (ID) PHARMACY FELLOW ACTIVITIES
Participate in infectious diseases patient care rounds, monitor patients and assess drug therapy.
Provide recommendations to clinicians on the pharmacotherapy of patients with infectious diseases.
Pharmacokinetic monitoring of patients on aminoglycosides, beta-lactams, and vancomycin.
Provide drug information to patients, caregivers, and other healthcare professionals.
Participate in the antimicrobial stewardship subcommittee meetings, and other meetings related to infectious diseases.
Provide education to health care professionals and students.
Precept PGY1 residents and pharmacy students.
Develop and complete a research project.
Prepare manuscript suitable for publication.
Participate in community service events with the student professional organizations.
REQUIRED EXPERIENCES
Adult General Infectious Diseases

Adult Transplant Infectious Diseases

Antimicrobial Stewardship

Pharmacokinetic Monitoring

Clinical Microbiology Laboratory Research (1 month)

Didactic and/or in-services
ELECTIVE EXPERIENCES
HIV Outpatient Clinic
Adult and Pediatric Intensive Care Unit
Pediatric Infectious Diseases
Adult Oncology
Emergency Medicine
Academia
Advanced Antimicrobial stewardship
Clinical Microbiology Laboratory Research
TEACHING CERTIFICATE PROGRAM
Fellows will participate in the Loma Linda University School of Pharmacy Teaching Certificate Program. The goal of the program is to provide participants the experience and guidance necessary to understand and apply current educational issues in pharmacy education. In order to earn the certificate, each participant must meet the following requirements:
Participate in all scheduled sessions and workshops.
Present a didactic classroom session (at least 1 hour) to pharmacy students
Engage in a longitudinal teaching experience in the PY3 curriculum that includes the development of at least one case (with a grading key) and overseeing group discussions about patient cases.
Co-precept one Advanced Pharmacy Practice Experience (APPE) or Introductory Pharmacy Practice Experience (IPPE) student, if assigned
Develop a written statement of teaching philosophy
Develop a satisfactory teaching portfolio
APPLICANT QUALIFICATIONS
Graduate of an Accreditation Council for Pharmacy Education (ACPE)-accredited school of pharmacy
Completion of an ASHP-accredited PGY-1 pharmacy residency
Active California Intern License by October 1, 2022, and must be eligible for full pharmacist licensure by December 1, 2022
Accepting applications until April 18, 2022
CONTACT INFORMATION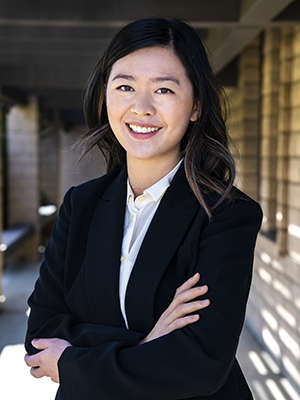 Karen Tan, PharmD, BCIDP
Program Director, Pharmacy Fellowship Infectious Diseases
Adult Infectious Diseases Clinical Pharmacy Specialist
Loma Linda University Medical Center
Pharmacy Department
11223 Campus Street
Loma Linda, CA 92354