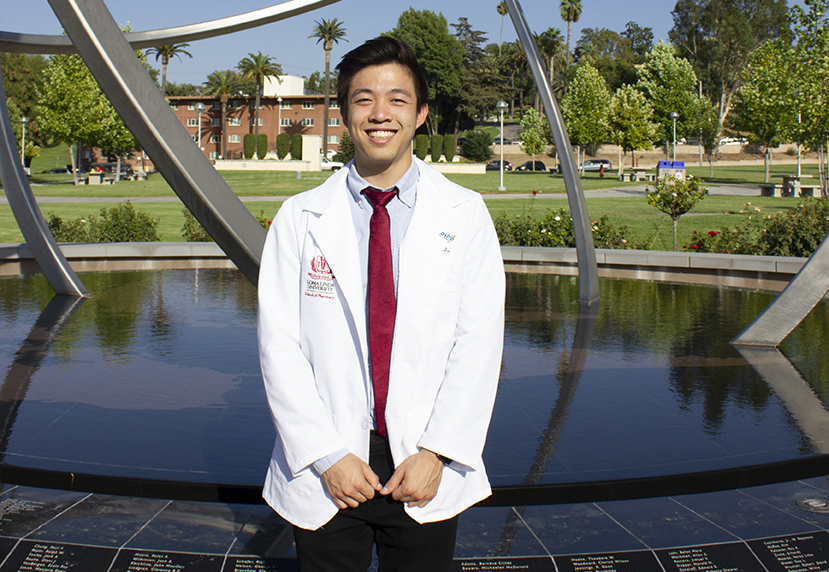 By School of Pharmacy - November 12, 2021
Loma Linda University School of Pharmacy student, Edmund Yap, class of 2022, has received the 2021 Student Leadership Award from the California Society of Health-System Pharmacists (CSHP), the announcement was made earlier this month.
The Student Leadership Award recognizes pharmacy students' involvement in and contribution to CSHP and the profession of pharmacy, which may include, but should not be limited to, leadership roles (i.e. student chapter officer). Yap is one of 13 pharmacy student award recipients from across the State of California.
Founded in 1962, California Society of Health-System Pharmacists (CSHP) represents thousands of pharmacists, pharmacy technicians, and students across California who serve patients and the public through promotion of wellness, patient safety, and the optimal use of medications. CSHP members practice in all types of settings -- including but not limited to, hospitals, health systems, clinics, ambulatory care, long term care, retail, community, academia, managed care, and home healthcare.