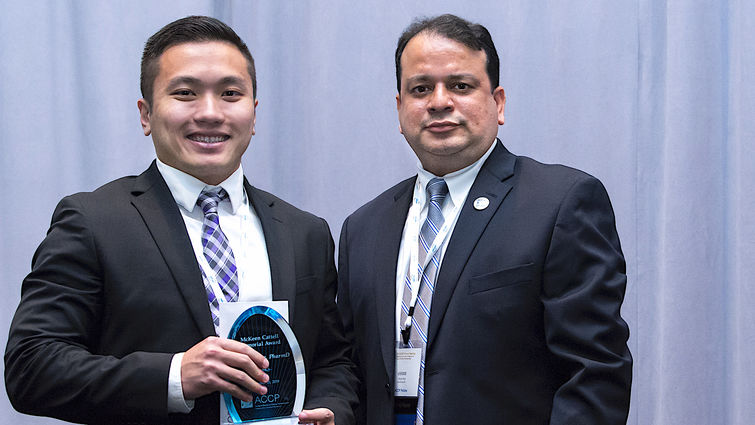 By Briana Pastorino - October 14, 2019
School of Pharmacy faculty and alumni received the McKeen Cattell Memorial Award for research into the antibiotic vancomycin.
Lead researcher James Truong, PharmD, accepted the award during the annual meeting of the American College of Clinical Pharmacology. Truong worked under the leadership of Steven Forland, PharmD.
"In the world of medicine and pharmacology, this is a coveted award from a prestigious journal," said Forland.