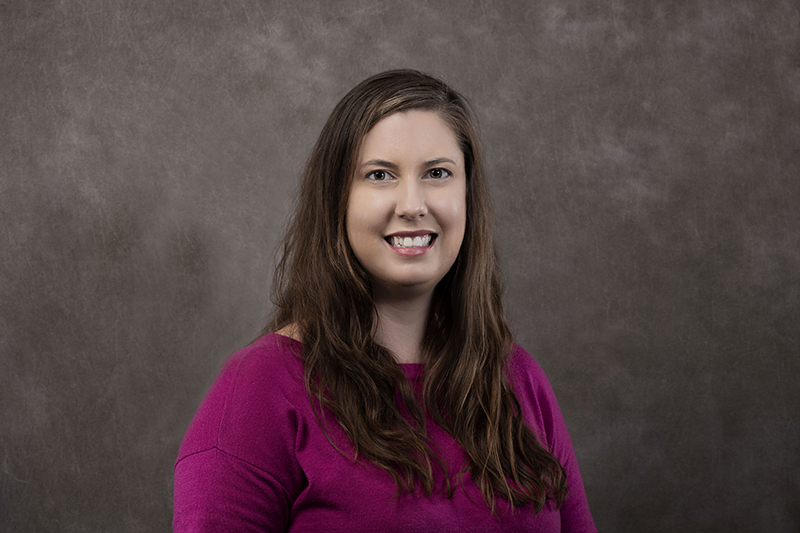 By Jen Mathew - December 10, 2019
On October 19, the California Society of Health-System Pharmacists (CSHP) presented Caroline Sierra, PharmD, BCPPS with the 2019 New Practitioner Achievement Award during its annual meeting, held this year at the Disneyland Hotel in Anaheim, CA.  The award recognizes a new pharmacist who has already earned a reputation for excellence in pharmacy education, practice and scholarly contributions.
Dr. Sierra is an Assistant Professor, PGY-1 Residency Coordinator and PGY-2 Residency Director at the Loma Linda University School of Pharmacy (LLUSP).  Several of her research articles have been published in the American Journal of Health-System Pharmacy and the Journal of Pediatric Pharmacology and Therapeutics.  In addition, Dr. Sierra helped to establish the Summer Research Fellowship Award for students at LLUSP. Her students and residents have expressed sincere appreciation for her teaching and support and have similarly commented on her passion for preparing them to be the best pharmacists of the future.
Michael D. Hogue, PharmD, FAPhA, FNAP, Dean at LLUSP, is delighted to have one of his professors recognized in such a way.  "Dr. Sierra is an incredibly dedicated and diligent faculty member, and she certainly deserves this award. I am immensely proud of her, and I look forward to watching her career continue to flourish in the coming years."  
Outside of academia, Dr. Sierra has dedicated much of her time to volunteering at the local and state levels of CSHP.  At her local chapter, the Inland Society of Health-System Pharmacists (ISHP), she served for three years as the New Practitioner Chair, and for three years has served as Continuing Education Chair. At ISHP, Dr. Sierra has organized several CE events, presentations, mixers and a forum for students and members. At the state level, she has served on CSHP's New Practitioner Executive Committee and continues to serve on CSHP's Editorial Advisory Board.
"I am humbled and honored to receive this award," said Dr. Sierra. "Thank you to my family, friends, colleagues, and students who provide me with encouragement and support. Thank you also to CSHP – this organization is filled with committed and dedicated volunteers, and I am grateful for the opportunity serve and to continue to serve this organization."