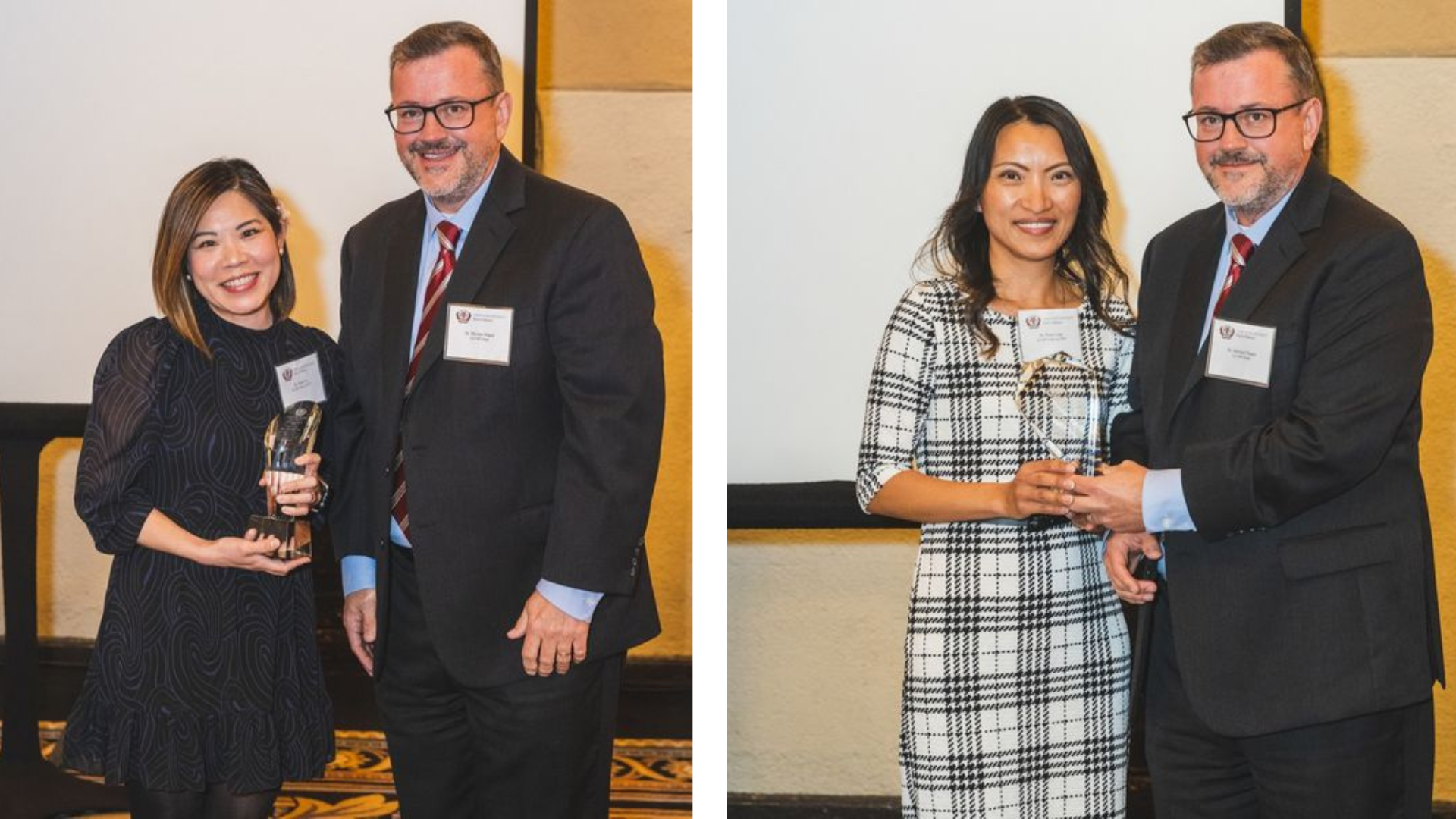 By School of Pharmacy - March 27, 2023
Two awards were presented during the LLUSP Homecoming Reunion Dinner on March 4 at the Mission Inn Resort in Riverside. 
For exceptional achievements in practice and the potential to make significant contributions to the profession of pharmacy, Dr. Jenee Vo (Class of 2021) was named the 2023 LLUSP Rising Star. Dr. Vo currently serves as a pharmacy manager for Costco and is President of the California Society of Health-System Pharmacists (CSHP)- Orange County Chapter. Dr. Vo also serves on LLUSP's Alumni Advisory Committee.
For her exemplary role and her valuable contributions to the practice of pharmacy and future generations of pharmacists, LLUSP's 2023 Alum of the Year award was presented to Dr. Pisey Long (Class of 2008). Dr. Long is the Director of Pharmacy Services for Desert Regional Medical Center. She also offers IPPE and APPE rotations to LLUSP students and consistently receives positive reviews from students on rotation evaluations.
Dr. Vo and Dr. Long make us incredibly proud! They are two examples of our impressive alumni who serve diligently and use their talents, knowledge, experience and compassion to support patients, fellow pharmacists, and future pharmacists. Keep shining, #lluspalumni!