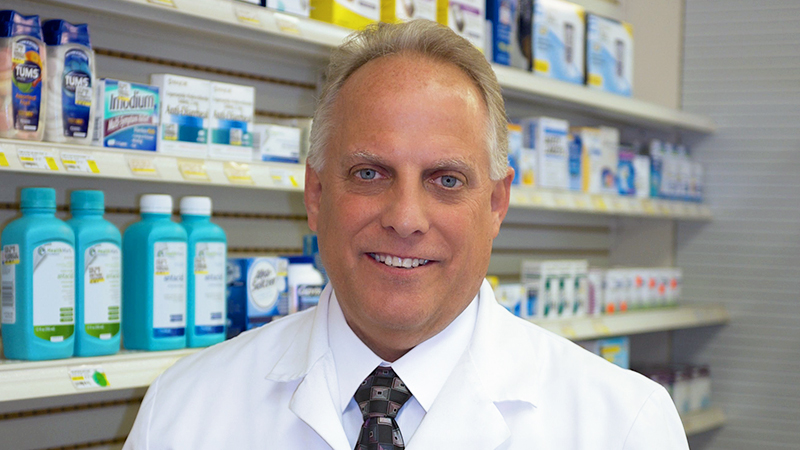 By Jen Mathew - January 23, 2020
Loma Linda University School of Pharmacy is pleased to announce the appointment of Randy P. McDonough, Pharm.D., M.S., BCGP, BCPS, FAPhA, as Professor of Pharmacy Management and Innovation. McDonough, who co-owns several community-based pharmacies in Iowa and is a nationally recognized pioneer in community pharmacy practice transformation, joined the faculty effective January 21st.
"We are very excited to welcome Dr. McDonough to our faculty," said Dean Michael Hogue. "Dr. McDonough's appointment enhances our commitment to advancing community pharmacy practice through education and practice transformation." McDonough's role will be to provide instruction in pharmacy management and innovation, to assist the school with community pharmacy transformation in its school-owned pharmacy, and to fulfill a commitment the school has made to support the work of the Community Pharmacy Enhanced Services Network (CPESN) of California. Loma Linda University School of Pharmacy is a part of a national Academic-CPESN Transformation (ACT) collaborative aimed at enhancing community practice models to ensure consumer access to pharmacist-provided patient care services.
"It is an honor and privilege to join Loma Linda's faculty to educate the future leaders of our profession at this pivotal time in our profession's history. Loma Linda is an outstanding comprehensive healthcare institution committed to excellence in education and quality patient care," says McDonough. "The opportunity to advance community pharmacy practice through a systems-based approach is unique and will allow us to scale successful models of care which fully integrate pharmacists in a way others can replicate."
McDonough will continue his national leadership role in CPESN USA as a luminary and Director of Practice Transformation for Flip the Pharmacy. In addition, he will assist the School with re-establishing and expanding community pharmacy and ambulatory care residency programs.
Loma Linda University School of Pharmacy is one of eight health professional schools on the comprehensive health sciences campus of Loma Linda University Health (LLUH). With over 16,000 employees, six hospitals, and dozens of outpatient clinics representing virtually every health discipline, Loma Linda provides unparalleled interprofessional learning experiences for its students. A Seventh-day Adventist institution, the mission of Loma Linda University School of Pharmacy is to educate competent and compassionate pharmacists who are dedicated to whole person care as integral members of a healthcare team. We pursue excellence in teaching, service, research and clinical care in honor of Jesus Christ. For more information, contact Jen Mathew, Director of Alumni Affairs and Communication at jmathew@llu.edu.