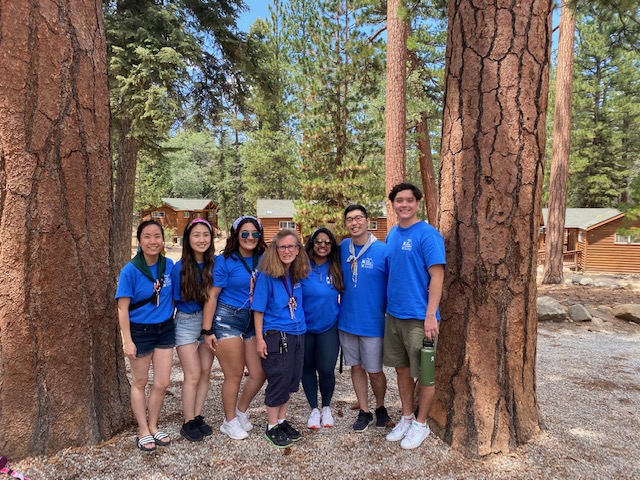 By School of Pharmacy - August 9, 2021
This summer, 23 LLUSP faculty, students and alumni volunteered as medical staff at Camp Conrad Chinnock, helping young people living with diabetes. The volunteers worked with campers to dose insulin before meals and at bedtime, checked campers' blood sugars at midnight and 3 a.m., and provided first aid for cuts and minor injuries.
Located in the San Bernardino mountains, this three-week summer camp included a young adult session, two teen sessions and two children's sessions.
Dr. Nancy Kawahara, associate professor of pharmacy practice and assistant dean for co-curriculum and mentorship, has been taking groups of LLUSP students to serve at Camp Conrad Chinnock since the summer of 2013. Because camp was canceled last year due to COVID-19, this year marks Dr. Kawahara's 8th summer coordinating medical staff volunteers from LLUSP for the camp.