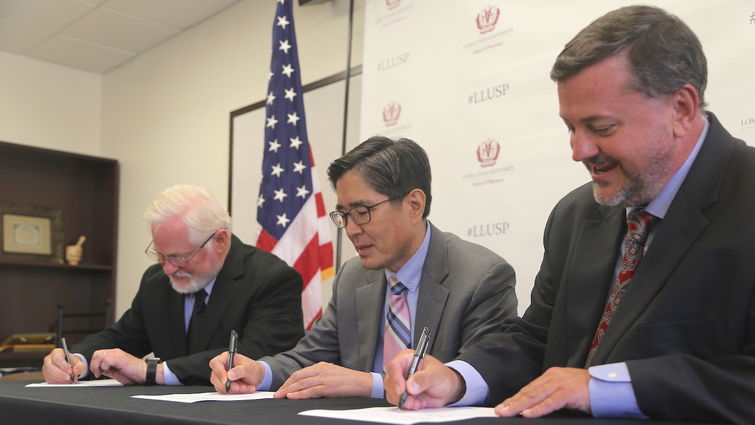 By Briana Pastorino - October 24, 2019
Loma Linda University and Sahmyook University have signed an affiliation agreement that will give pharmacy graduates from the South Korean school priority admission to Loma Linda University School of Pharmacy's doctoral program.
Ron Carter, PhD, Loma Linda University provost; Michael Hogue, PharmD, dean of the School of Pharmacy; and Jae Wook Yang, PharmD, PhD, representing officials of Sahmyook University, penned the agreement at a ceremony on Loma Linda University's campus on October 10.
Hogue said he is passionate about global education. "Our world is growing smaller and smaller, and students are looking increasingly for opportunities to engage globally," he said.