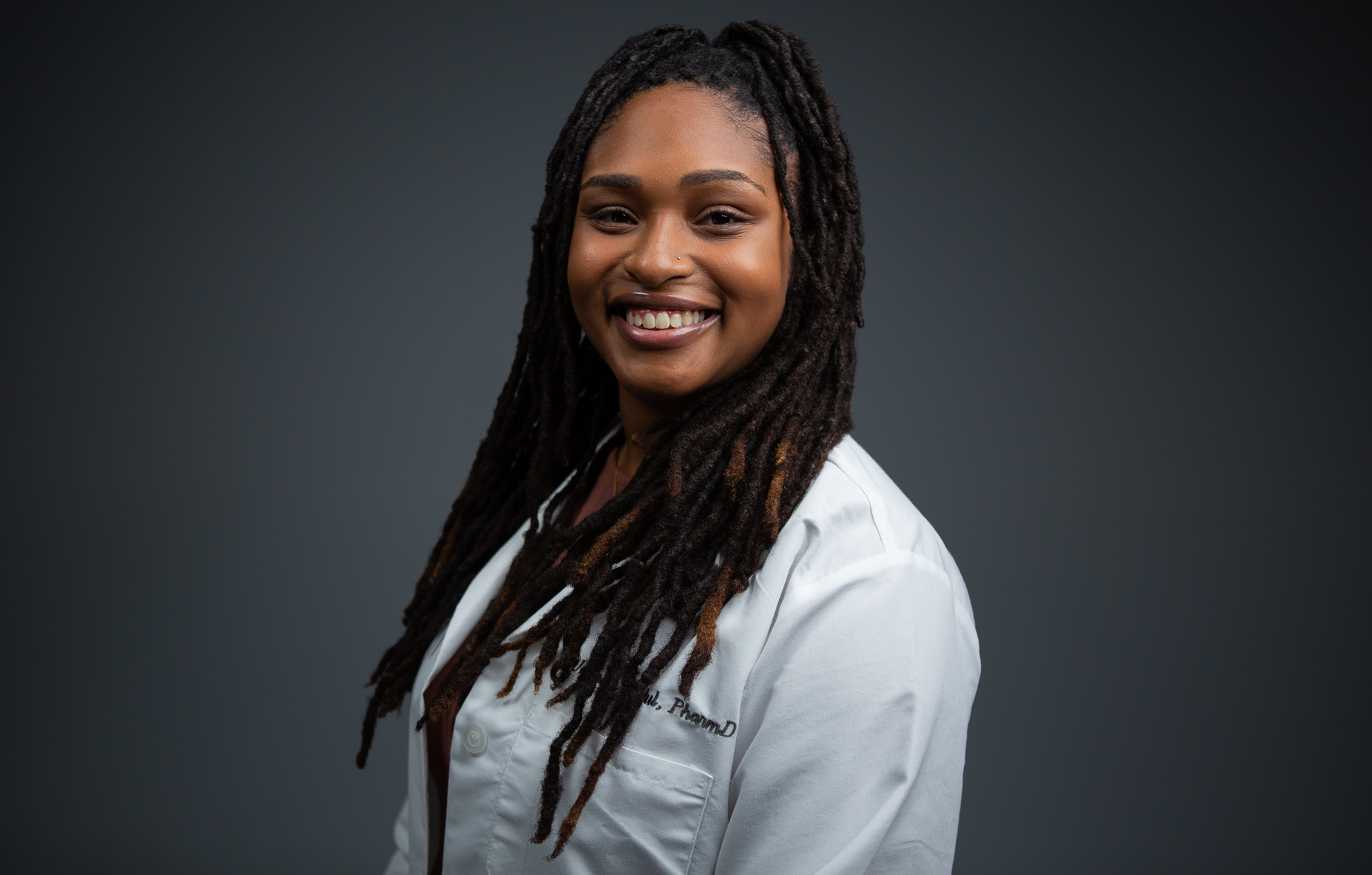 By School of Pharmacy - December 14, 2021
Jacinda C. Abdul-Mutakabbir, PharmD, AAHIVP, was honored as one of the 50 most influential leaders in pharmacy by the Pharmacy Podcast Network (PPN) on November 16. The PPN created the award to honor those in the pharmaceutical community who are rising stars, innovators, trailblazers, visionaries, and leaders in the field. The PPN received over 2,000 peer-driven nominations for the award.
Abdul-Mutakabbir is an assistant professor at the LLU School of Pharmacy, where she coordinates the school's respiratory and renal diseases therapeutics course and also co-course coordinates the infectious disease therapeutics course. She also serves as the Health Equity Practice and Research Network chair of the American College of Clinical Pharmacy.
Abdul-Mutakabbir completed her pharmacy residency at Howard University Hospital in Washington, D.C., after receiving her Doctorate in Pharmacy at the University of Saint Joseph School of Pharmacy. In addition, she has completed an Infectious Disease Pharmacokinetics/Pharmacodynamics Research Fellowship and earned a Master of Public Health at Wayne State University in Detroit.
As an emerging practitioner, Abdul-Mutakabbir's primary research interests include translating her in vitro research and focusing on multidrug-resistant bacteria to improve patient treatment strategies in vivo. Her dedication to improving public health has been recognized by the United States Public Health Services, as she was the 2017 recipient of the USPHS Outstanding Service Award. Additionally, she was named one of the European Congress of Clinical Microbiology and Infectious Diseases' 30 under 30 outstanding young scientists at the ECCMID 2021 31st annual meeting. She continues to be an active member of several professional organizations, including the American Academy of HIV Medicine, Infectious Diseases Society of America, American Society of Microbiology, and the Society of Infectious Disease Pharmacists.
Please join us in congratulating Dr. Jacinda Abdul-Mutakabbir and recognizing her extraordinary accomplishments.