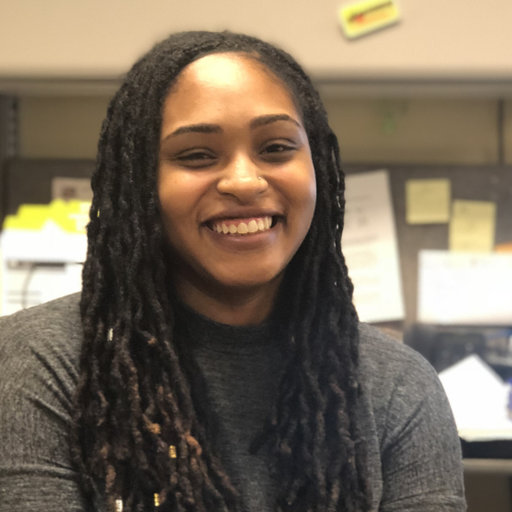 By School of Pharmacy - September 7, 2021
Assistant Professor, Jacinda Abdul-Mutakabbir, PharmD, AAHIVP, has been elected chair of the Health Equity Practice and Research Network by the American College of Clinical Pharmacy (ACCP), for a two-year executive board term.
The ACCP is a professional and scientific society that provides leadership, education, advocacy, and resources enabling clinical pharmacists to achieve excellence in practice, research, and education. It is the professional home for clinical pharmacy practitioners, scientists, educators, administrators, students, residents, and fellows from more than 60 countries committed to excellence in clinical pharmacy.
ACCP's, newest PRN—the Health Equity Practice and Research Network—was formally approved by the ACCP Board of Regents on April 15, 2021. Health inequities are reflected in differences in length of life; quality of life; rates of disease, disability, and death; severity of disease; and access to treatment. The new PRN will focus on meeting the practice, education, networking, and research needs of clinical pharmacists, trainees, and students, engaged in addressing health inequities.
More than 200 ACCP members responded to a survey to gauge interest in forming a practice and research network in the area of Health Equity. 
Dr. Abdul-Mutakabbir joined the LLUSP faculty in the Department of Pharmacy Practice in the summer of 2020. She and her husband moved to Loma Linda in July, and in August, she began coordinating the school's Respiratory and Renal Diseases therapeutics course.
She completed her Doctorate in Pharmacy at the University of Saint Joseph School of Pharmacy, an accelerated three-year pharmacy program located in Hartford, CT. Following pharmacy school, she completed her pharmacy residency at Howard University Hospital in Washington, DC. She also completed an Infectious Disease Pharmacokinetics/ Pharmacodynamics (PK/PD) Research Fellowship and went on to earn a Masters of Public Health at Wayne State University in Detroit, MI.
As an emerging practitioner, Dr. Abdul-Mutakabbir's primary research interests include translating her in vitro research and focusing on multidrug-resistant bacteria to improve patient treatment strategies in vivo. Her dedication to improving public health has been recognized by the United States Public Health Services, as she was the 2017 recipient of the USPHS Outstanding Service Award. Additionally, for her research she was named by the European Congress of Clinical Microbiology and Infectious Diseases as one of their 30 under 30 outstanding young scientists at the ECCMID 2021 31st annual meeting. She continues to be an active member of several professional organizations including the American Academy of HIV Medicine (AAHIVM), Infectious Diseases Society of America (IDSA), American Society of Microbiology (ASM), and the Society of Infectious Disease Pharmacists (SIDP).