Community Pharmacy Practice Residency
* This program will not be recruiting for the 2018-2019 year.
The PGY1 Community Pharmacy program, in collaboration with Loma Linda University Medical Center, Pacific Pharmacy Group, and the Veterans Affairs Loma Linda Healthcare System, offers the resident a wide selection of core and elective learning experiences. With experiences such as discharge pharmacy, compounding, long term care, behavioral medicine, specialty pharmacy, HIV/AIDS, travel vaccinations and immunizations, medical supplies, business development and marketing, ambulatory care, as well as in class didactic training, this residency will provide the resident with an engaging and diverse year of experiences.
PHARMACY RESIDENCY GOALS (PGY1)
Provide personalized pharmaceutical care services to promote ethical, caring, and patient focused outcomes in all settings.
Function competently and in partnership with other providers
Enhance proficiency in written and verbal communication skills
Enhance time management, organizational, and management skills to fulfill both academic and clinical practice requirements
Provide appropriate consultation
Prepare and deliver effective lectures to pharmacy students and other health care professionals
Complete a formal research project
RESIDENT RESPONSIBILITIES (PGY1)
Implement patient care programs
Provide medication therapy management, patient counseling services, immunizations, and health screenings
Manage drug information services
Presentations such as journal clubs and in-services
Teaching, including formal lectures and facilitation of recitations
Participate in community service events with the student professional organizations 
TEACHING CERTIFICATE PROGRAM
Residents enrolled into the PGY1 Program will participate in the Teaching Certificate Program.  The goal of the program is to provide participants the experience and guidance necessary to understand and apply current educational issues in pharmacy education.  In order to earn the certificate, each participant must meet the following requirements:
1. Attend the teaching seminars
2. Give a minimum of one didactic lecture (1 hour minimum)
3. Engage in a longitudinal teaching experience in the PY3 curriculum which includes developing and leading case discussions
4. Give one hour of accredited continuing education to pharmacists
5. Give one in-service
6. Present one poster at a professional meeting
7. Develop a teaching dossier
CONTACT INFORMATION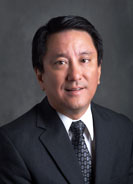 Norm Hamada, PharmD
Director, PGY1 Pharmacy Residency Program
Director, Clinical Pharmacy Services
Loma Linda University Medical Center
11223 Campus Street, Loma Linda, CA 92350
Phone: (909) 558-4000, Ext. 47386
Email: nhamada@llu.edu