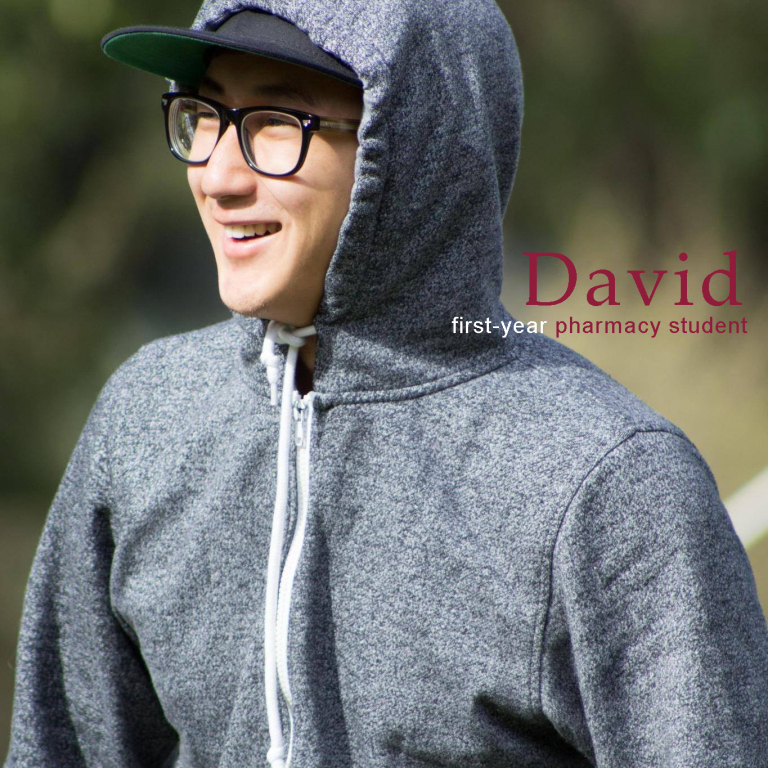 By David Sur - June 22, 2016
Class of 2019
So, it just hit me that I'm done with my first year of pharmacy school! It has been some of the most fun I have ever had, though "fun" in the way that you run a Tough Mudder or "fun" in the way when you practice your music. It's fun through accomplishment. All the stress and all the challenges have pushed me to become better and have helped me progress in understanding who I am and who I want to be.
One particular activity that really comes to mind in terms of my development as a pharmacist is my first-year IPPE (Introductory Pharmacy Practice Experience) rotation, which is completed in a retail pharmacy setting. You know, the place where you think all the pharmacist does is put pills in a bottle (partly true)?
Key word: "partly".
The genesis of my rotation was tough because everything was fresh like a raw kale salad: difficult to eat for the first time without dressing, but edible.  At first, I didn't feel very comfortable starting out with such veterans as the current staff, nor did I know what my role in the pharmacy really was. Unlike many of my classmates who were licensed pharmacy technicians before coming to LLUSP, entering the pharmacy and having to do various duties without much prior experience made me feel like I was a newborn opening my eyes for the first time. Here is a sample scenario of my newbie experience: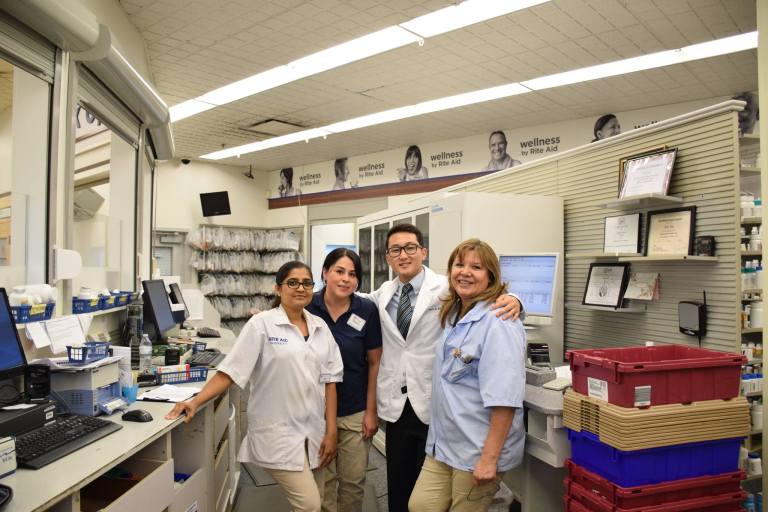 On Day 1, I was tasked to check expiration dates on medications and rubber band the "Return-To-Stock (RTS)" medications. I had no idea what RTS meant, so when told to consolidate the "RTS" bottles, I was so confused.
Later that same day, I was also told to refill a prescription and once again, felt somewhat lost. "So I click this, press Alt. What was it again? Oh no, go back, go back. Wait, which insurance again?" Those were some of my thoughts as I tried to troubleshoot my way through the new process.
What I want to share with you future P1s is that there is a gradual learning curve that you will eventually get over, with steady progression. You HAVE to overcome the curve and see the beauty in what you do, appreciate the work provided for you, FEEL the necessity of your duties and enjoy it. Optimism changes everything.
The best four ways that I believe a first-year pharmacy student can enhance development when they get into the pharmacy are:
Be friendly and genuine with the staff—this can make or break your experience.
Show your work ethic—do your work, and don't complain. No one likes a whiner!
Get to know your patients—everyone will have an experience being on that side of the pharmacy counter. Treat your patients like you would a friend.
Stay curious—always wonder "Why?" It can be the catalyst for growth and change.
I want to be better, and daily strive to be better, because what we do every day is so far beyond the scope of ourselves.
My interactions with patients and coworkers have shaped my understanding of people and have humbled me to fully prepare myself academically. I find this to be critical in my development as a professional so that I can be competent and compassionate for the people I work with, as well as the people I work for. I want to be better, and daily strive to be better, because what we do every day is so far beyond the scope of ourselves.