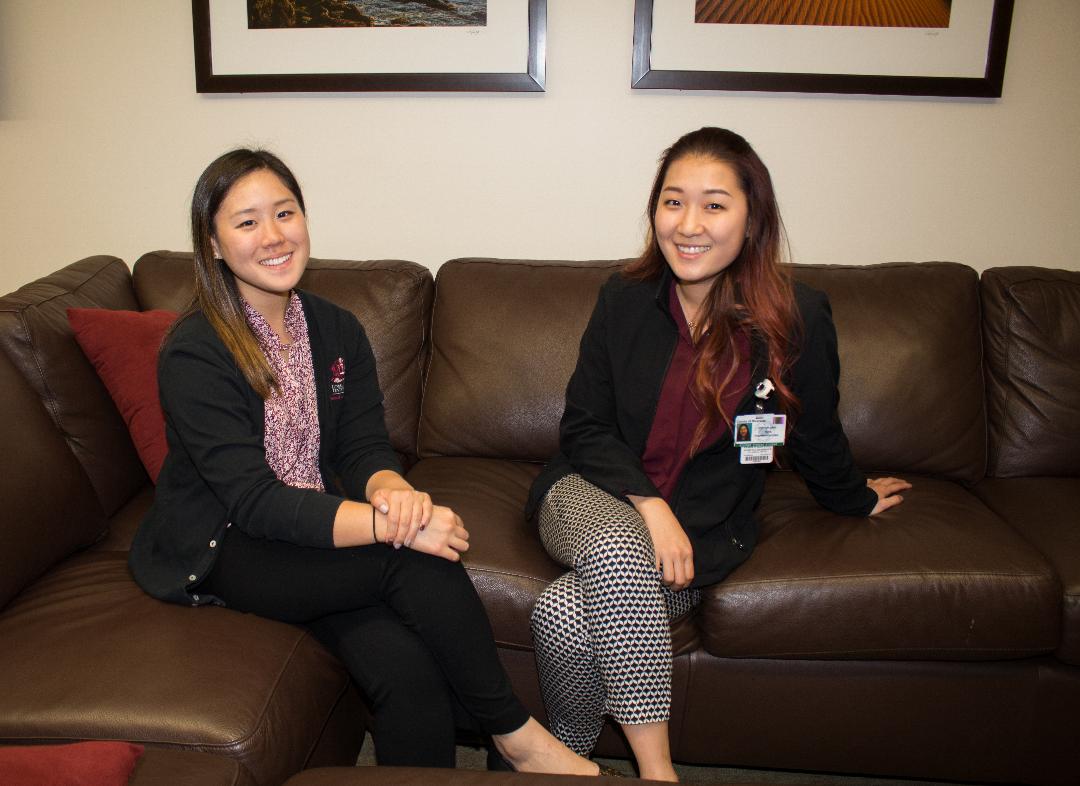 By Sharon Jung and Jessica Kim - February 26, 2018
In October 2017, PY4 students Jessica and Sharon won the LLUSP local level ASHP/CSHP Clinical Skills Competition where nine teams of PY3 and PY4 students competed. From there, the ladies competed at the CSHP Clinical Skills Competition during the Seminar meeting in Las Vegas. They ranked in the middle of 10 competing teams from various California pharmacy schools. Their next competition will take place at the national level in December during the ASHP Midyear meeting in Orlando. Here, Jessica and Sharon reflect on their experiences in the competition.
Participating in the Clinical Skills Competition (CSC) at CSHP Seminar was a challenging yet exciting experience for the both of us. Working up patient cases is something we have always done in our classes, but presenting our patient in front of a panel of twelve pharmacists and answering complex questions on the spot were things that pushed us out of our comfort zones.
The patient cases during competitions are similar to cases students may experience in their therapeutic classes. Competing teams are given one patient who has multiple problems. The patient can have five problems or even ten problems, and the team's job is to focus on the primary issue and assess the patient accordingly. Student competitors need to utilize their resources and organize their treatment plan well. Last, but not least, the team must be able to present its case professionally and be prepared for questions about its recommendations. The judges may or may not agree with the recommendations, but as aspiring pharmacists, student competitors will need to be able to justify their reasoning.
We got involved in the Loma Linda local competition last year as third year students, but we did not advance to the state level. Still, the experience we had that year helped us to prepare for the local and state competition this year, and we hope the experience we had at CSHP Seminar will help us for the national competition at ASHP Midyear in Orlando. What we've noticed from participating two years in a row is the significant difference between our P3 and P4 years in our clinical knowledge and ability to apply it.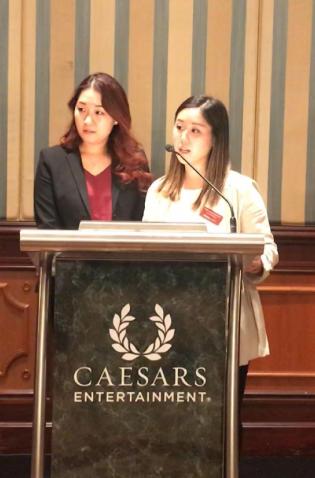 Even though past competitors informed us of how difficult this competition can be, we decided to enter the CSC both years for two reasons. First of all, we are interested in pursuing residencies, and we believe that this competition will prepare us to some extent for the challenges we may face in residency. Also, we wanted to face a challenge that would help us grow and become more well-rounded clinicians in the future. We're learning how to respond to hard questions and how to handle uncomfortable situations. It is better to practice and make mistakes now than to make errors as a licensed pharmacist.
We encourage all students to participate in the CSC, although it is very tough to prepare for. You will need to be able to regurgitate what you already know and hope that your recommendations are appropriate. Most importantly, you will need to be able to present yourself professionally in front of the judges. Know how to use your resources, organize your thought process, and present your answers.
We have gained so much by participating in the CSC and hope that others will take the opportunity and turn it into something amazing. Good luck to future participants!